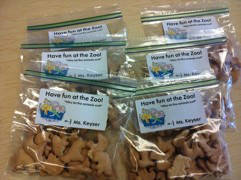 To prepare for your upcoming field trip to the Zoo, print these labels to help make the day go smoother. We want to make sure all of my parents have a fun and safe time. I have created some name tags for the students, chaperones, and a label for the snack I am providing for them.
The children's tag (NO NAME OF CHILD) is a label that I stuck on a red piece of construction paper, cut out, and laminated. I then hole punched a hole to attach a lanyard. Add the teacher's name, the school name, address, and an emergency phone number to call. (They will last years!) For your FREE download of the student tag click here to visit my TPT site.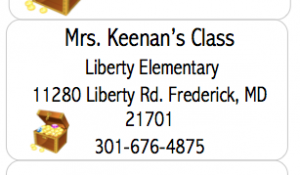 I then made sticky name tags for the parents to wear. It has the school's name and my phone number in case of emergencies. This way the parents can find my phone number quickly if they need it, click here to download it for FREE on my TPT site.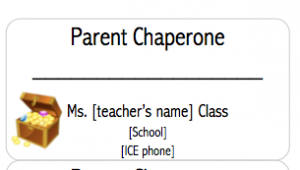 The last label I made was a note to my students to have fun on this exciting day! I will give the chaperones bags for each child in their group; they are animal crackers with the label on the box or bag. Cute and fun!
To buy the labels for your snack, please visit my TPT site here. Enjoy!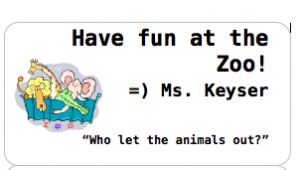 You can change the pictures to match any field trip you are taking. Have fun and be safe!