Fair Winds means, "Good Luck" in Pirate. I wish each of you Fair Winds during your school year!
EduMatch Podcast on Teacher Engagement
Honored to have been selected as the 2016-2017 Teacher of the Year for my elementary school.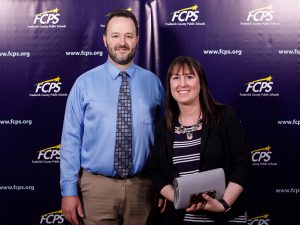 Quarter Finalist for Frederick County Public Schools Teacher of the Year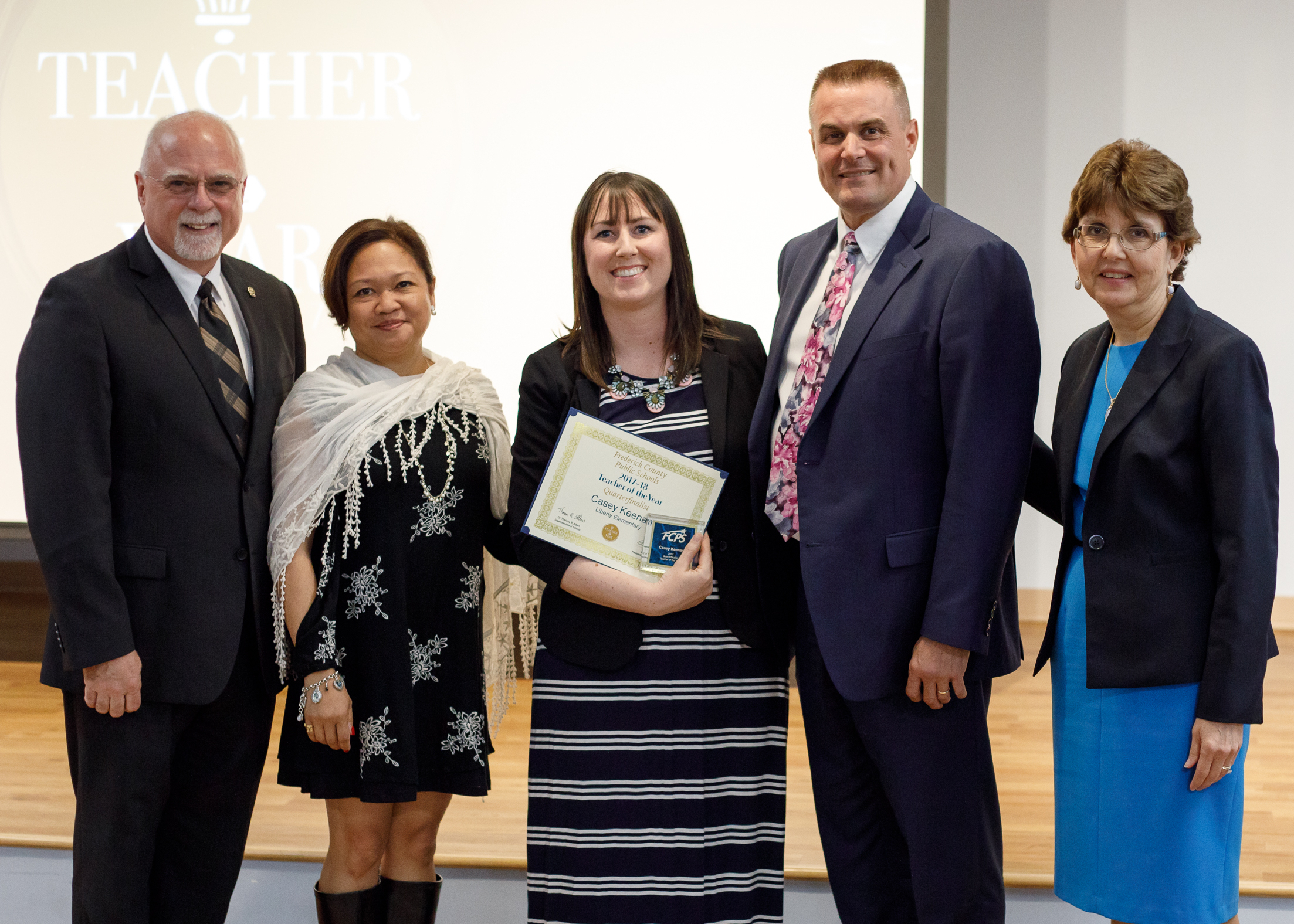 Selected as a Vanguard Teacher for Frederick County Public School
Welcome to the #FCPSVanguard program Ms. Keenan!! pic.twitter.com/ZJK3MVUbuz

— Laila Watkins (@FCPSlwatkins) January 5, 2017
2017 Financial Education and Capability Awards
The Financial Education and Capability Awards Program highlights the dedication and success of public school teachers and community champions who deliver financial education. Financial education focuses on a range of financial management concepts and behaviors including budgeting, careers and income, credit, savings, financial decision-making, and understanding values and habits about money.
Elementary School Teacher Award: Casey Keenan, Innovator using new technologies in education, Frederick County School System
Speaking at my local Frederick County CommUNITY forum about education and closing the achievement gap to prepare our students for college and career. (I start at 15:52)
Teachers Leaving Frederick Co. Schools for Better Pay Hundreds of teachers have left Frederick County Public Schools in recent years for better paychecks at other schools in the region. Scott MacFarlane reports. (2015)
Charles E. Tressler Distinguished Teacher Award Nomination (2015)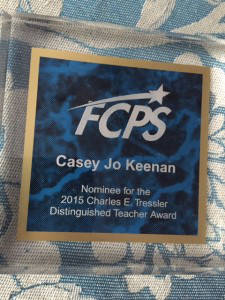 Back to School=Big Spending for Teachers – 2013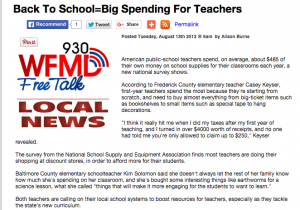 Classroom/Student Center Ribbon-cutting (2010)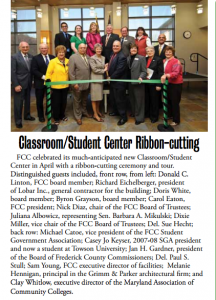 FCC Student Center is "So Right" (2010)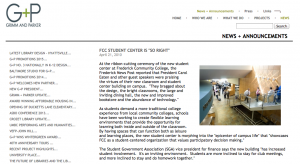 FCC's new student center already feels like home (2010)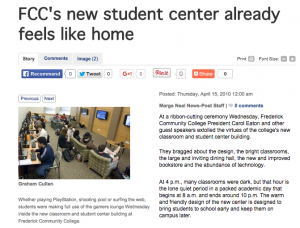 A Good Option for students – A piece on attending local community colleges (2008)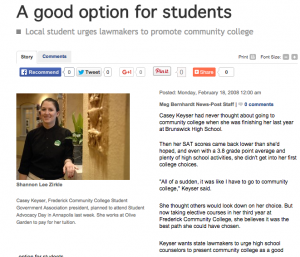 Detour proves to be student's best path – (2008)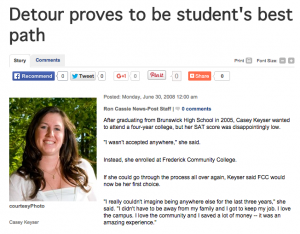 FCC Success Story (2008)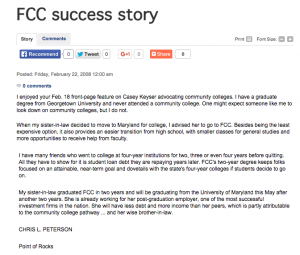 Students Receives award (2008)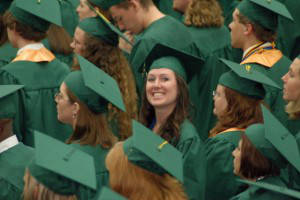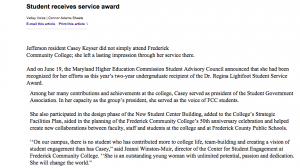 Dr. Lightfoot's memory lives on through MHEC student awards (2008)