Thank you so much for visiting Fair Winds Teaching! Over 10 years ago, I started FWT to help and meet other educators just like you and have loved every second of it! When I'm not focused on my classroom, I am always hard at work on Fair Winds Teaching. 
Before starting FWT, I earned my undergraduate degree in Early Childhood Education from Towson University, as well two graduate degrees in Instructional Technology, and Administration & Leadership from Mount St. Mary's University. 
I got my start in teaching with Frederick County Public Schools, Maryland in 2010 and since then have loved teaching Kinder, 2nd, and 3rd grade.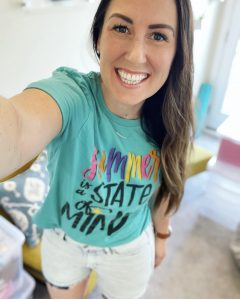 The goal in all my classrooms is to make all students feel accepted and loved and to make learning fun! We celebrate "Live Funky" every Friday in the classroom with a "Funky Friday" dance party! My students are also greeted with the sign, "Everyone is Welcome" the second they walk into our learning space.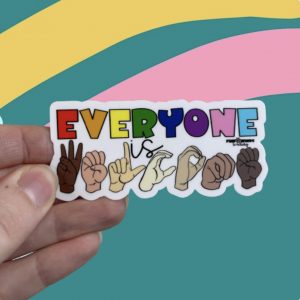 Teaching has given me some really great opportunities to follow other passions of mine related to education. I was part of the first Vanguard Teacher Program with Frederick County Public Schools, with the goal to teach, lead, and coach others to create a blended learning environment in the classroom (not sure what Blended Learning is? Click here to learn more and see my favorite resources!). 
Another passion of mine is teaching financial literacy to students of all ages. I believe you are never too young to start learning on becoming financially fit. In 2016, I was recognized as the Maryland State Department of Education Financial Education and Capacity Award Winner.
I've also gotten to attend and present at various conferences and meet numerous incredible educators throughout the years! If you are interested in having me speak or present at one of your conferences or schools, please see my Partner with Casey page. 
In 2021, I was truly honored to be recognized nationally as the 2021 NEA Members Benefit Teaching of Excellence Award winner (NEA Award – Casey Jeffers).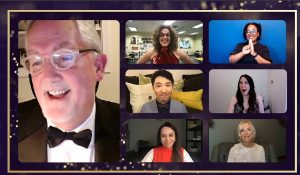 When I'm not teaching, I love spending time with my family, friends, and my amazing Husband, Christopher. We love to travel, cook, and we are so excited to be welcoming our first baby girl in August of 2022!