Dear Amazing Community of Fair Winds Teaching,
I want to make sure my students have the materials they need to succeed, so I've created a TpT ClassFund to help.
About My Students
I teach at a Title 1 school (which means a majority of the students qualify for Free and Reduced Meals) We are a very diverse school with about 70% English Language Learners (EL students). I will have about 25 students in my Third grade classroom this year. We are also a very transient population which means new students enroll often. I am also in charge of the Bow Tie Club which is for 3rd, 4th & 5th grade African America male students that are looking for leadership skills. They meet with me regularly for lessons and team building skills. We do a lot with mental health and yoga meditation in my classroom. Also, in the entire third grade, we do a lot "classroom transformations." We set the room up for a day/week of learning in cool themes to get them engaged. TPT is perfect for us to buy products to keep our students engaged.
I will be purchasing items like engaging Math centers, inspirational bulletin boards, at home activities to do with their families, word wall vocabulary words, and Language Art activities during reading groups. Each of these items will impact my students in a positive way and will also help me as the educator from spending a lot of money out of my own pocket (I do that anyways, but anything helps for sure).

What is TpT ClassFund?
It's a way for anyone to help teachers like me get the resources they need from TpT for their classroom. I turn to TpT to get resources because I am a personal seller on TPT and I trust the community and vet the materials I get for my classroom.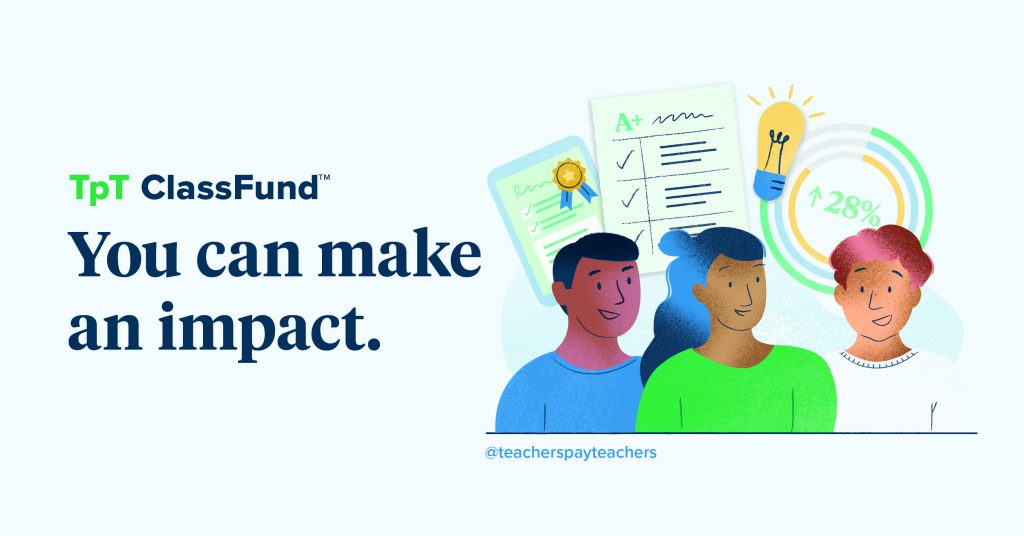 I'm encouraged by the support I've already received, but I still need some more support to get access to the teaching resources I need to make [insert the reason why you're fundraising] a reality. Would you be willing to contribute? Any amount that you could give would mean the world to me and my students. 
To support my class, simply click the link to my TpT ClassFund below:
If you're comfortable doing so, it would also mean a lot if you could share my TpT ClassFund link on social media. The more exposure I can get, the bigger the impact I will be able to have on my students. 
Please feel free to send me any questions you may have, and know that my students and I greatly appreciate your support.
With appreciation,
Casey Keyser, Third Grade classroom teacher