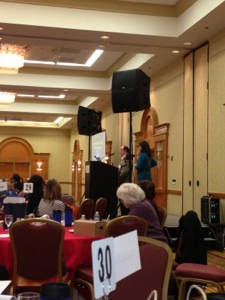 I went to a great conference on techniques to success for students with Down syndrome. We heard from some great speakers!! My favorite was Dr. Sean Smith, who was an expect on Technology in Special Education! He helped teach us how to create fun and easy social stories!
www.toontastic.com
Also available in an iPad app!!
Then we also heard from David Egan who has Down Syndrome himself. He shared his powerful story and I couldn't help but choke back tears. He is so smart and was passionate about advocating for people with intellectual disabilities! GREAT SPEAKER! :-)
More to follow about the things I learned at this wonderful conference!