A round of applause to Alex Gino,  American children's book writer. Her award winning book, George. Grab your copy now, you won't regret it.
"Be who you are."

-Alex Gino
Displayed on the back of the book:
When people look at George, they see a boy. But George knows she's a girl.
George thinks she'll have to keep this a secret forever. Then her teacher announces that their class play is going to be Charlotte's Web. George really, really, REALLY wants to play Charlotte. But the teacher says she can't even try out for the part … because she's a boy.
With the help of her best friend Kelly, George comes up with a plan. Not just so she can be Charlotte – but so everyone can know who she is, once and for all.
GEORGE is a candid, genuine, and heartwarming middle grade about a transgender  girl who is, to use Charlotte's word, R-A-D-I-A-N-T!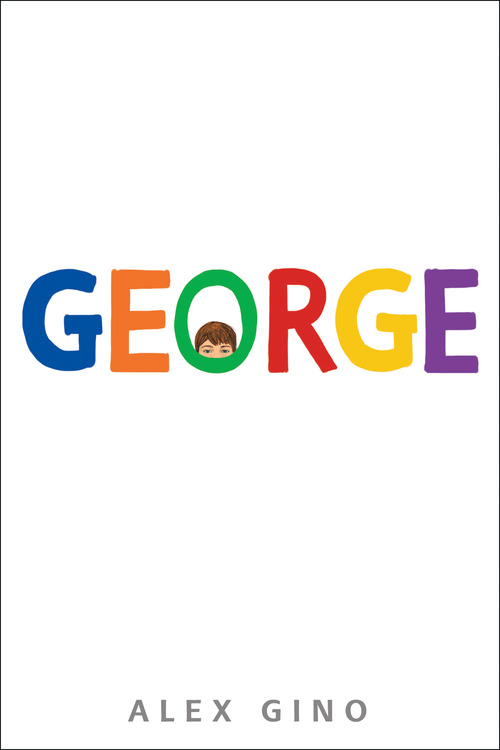 After attending a conference session on creating song tales, I decided to create one that reflected this book. A song tale is a set of three songs that represents or describes a book, person, or event. I choose the song, "You Need to Calm Down" by Taylor Swift, "Born this Way" by Lady Gaga, and "Reflections" by Christina Aguilera.
This simple activity is a great way to bring music into your classroom. After reading a book, have them create a Spotify playlist (digitally or on paper) of their 3 songs that represents what the book meant for them. Have them play the songs to their classmates and see if they can guess the underlining theme. Then have them explain what those songs meant to them and how they connected to the book.
"George is a timely book for parents to share and discuss with their children, whether dealing with similar issues or simply to foster understanding."

– Entertainment Weekly
If you haven't had a chance, go read George and listen to the linked Spotify playlist. Enjoy!
A template for having your students to create their own song tales…. coming soon!
About the Author
Alex Gino loves glitter, ice cream, gardening, awe-ful puns, and stories that reflect the diversity and complexity of being alive. George was their first novel. George was a winner of the Children's Stonewall Award, the Lambda Literary Award, and the Children's Choice Book Awards, among a host of others. George was also featured on several Best of the Year lists. For more about Alex, please visit alexgino.com.