Looking for the best student and teacher school furniture? I had the honor and privilege to open a brand-new school in my hometown. We were lucky enough to start from scratch and purchase all new materials of instruction. It was, hands down an easy choice to purchase our school and classroom furniture from
Smith System
. They helped to make our vision become a reality. We are an Arts Integrated school who had a lot of hair brain ideas on how STEAM labs, Flexible Seating and a Student-Centered Classroom would fit into our community. Smith System's motto is
Improving the Classroom Experience through Innovative School Classroom Furniture
. This couldn't be truer; their furniture is innovative, customizable and durable. Just what the classroom of busy elementary students needed.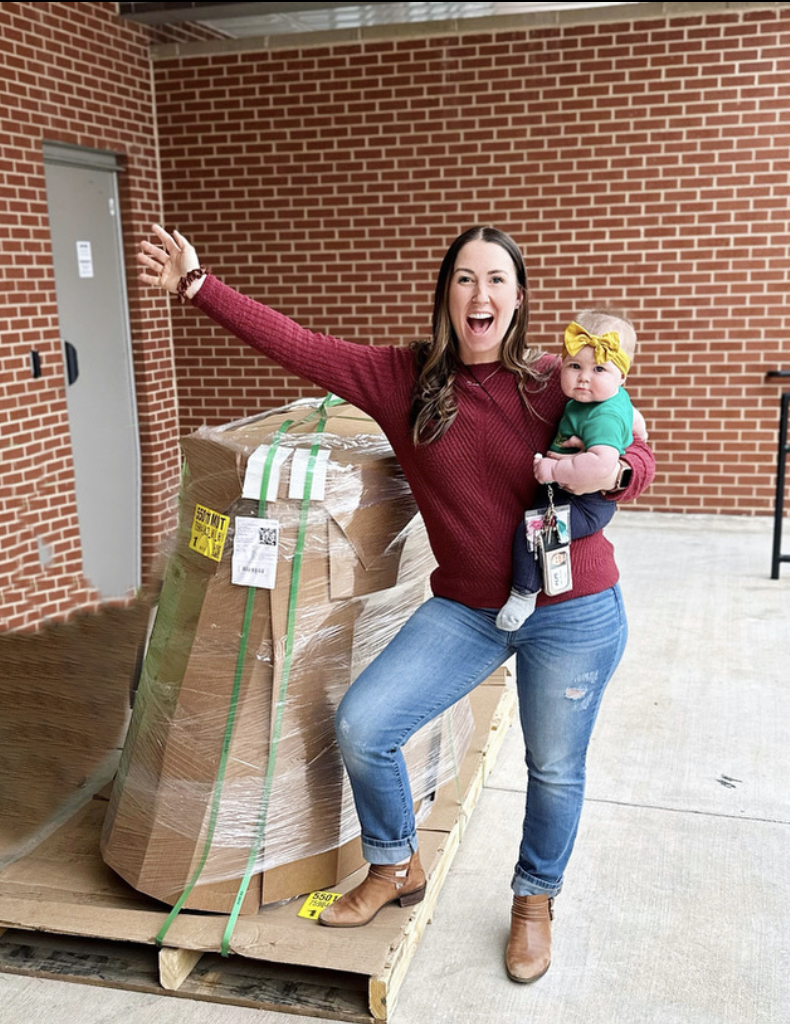 School furniture has always helped students, teachers and staff focus and learn better. The color, style and accessibility has a huge difference when designing your dream classroom. You want the furniture to match the work you want your students to produce. I wanted my students to feel empowered and independent, so they were able to focus on doing their best at school.
Playing Important Roles
School furniture also plays an important role in creating a conducive learning environment for students. Properly designed and comfortable furniture can help students focus better and learn more effectively. Ergonomic chairs and desks, for example, can reduce physical discomfort and distractions, while also promoting good posture and circulation. Additionally, flexible furniture arrangements can encourage collaboration and active learning. For example, Smith System has designed the
Oodle stools
. These stools come in all shapes, sizes, colors because they considered all the different body types students have. It features an inventive rocker base that allows students to choose if they want their stool to rock or sit still. They also allow for stacking so that the height and different purpose can be adjusted.

Types of Flexible Seating
There are various types of flexible seating, including but not limited to: ball chairs, wobble stools, standing desks, bean bag chairs, floor cushions, lap desks, and balance discs. Smith System offers a wide variety of options when designing your classroom and school environments. My personal favorite is
Flowform Ottoman
and
Learn Lounge
. These pieces will last the test of time… and students! The material is brightly colored, durable and SUPER easy to clean. The seat depth and size of the classroom couch is perfect for little ones.
Transforming a space to better suit your students is the process of making changes to a physical area to make it more appropriate or effective for students.
Here are six types of classroom furniture that are popular and practical:
Desks and chairs that are adjustable for different heights and body types.
Tables that can be easily rearranged to suit different group sizes and activities.
Book carts and storage units to help keep the classroom organized.
Comfortable seating options like Flowform for reading or group work.
Flowform Learn Lounge Screens that offers privacy and personal space in any classroom environment.
Cafe style tables that allow for small group work and technology outlets to plug in and charge devices.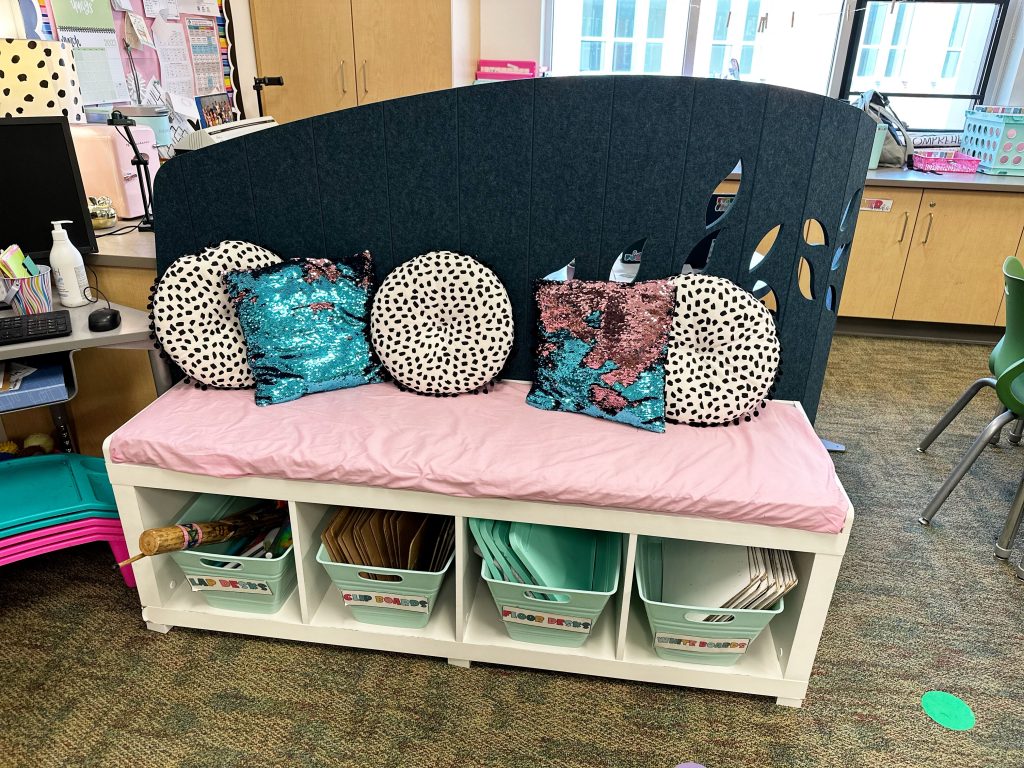 Promoting Student Agency
Flexible Seating opportunities for elementary students can promote student agency. Flexible seating options can give students more control over their learning environment, which can help them feel more empowered and engaged in their education.
Student agency refers to the ability of students to take ownership of their own learning and make choices about their education. It involves empowering students to have a voice and a role in their own learning process, and promoting their independence, critical thinking, and problem-solving skills. These pieces of classroom furniture help make student agency in the classroom possible.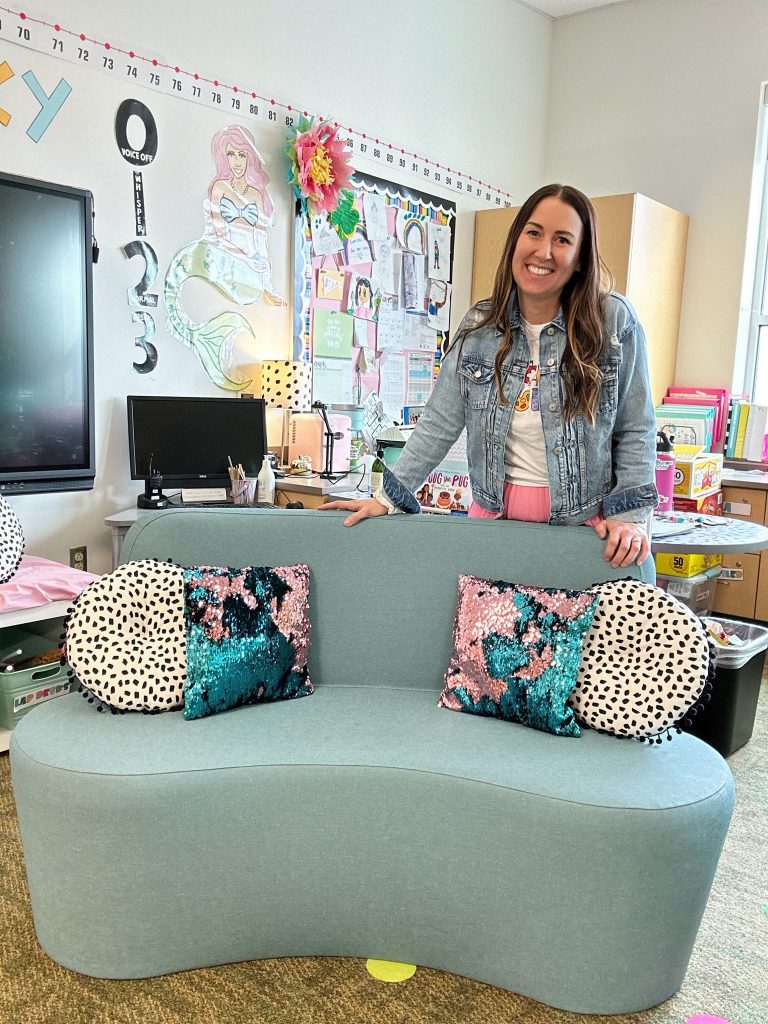 I had the honor of working with Smith System to design a new space for my classroom. I can't tell you enough how much the students LOVE our new space. True learning is happening here! We needed a small café table that would allow us to charge our class Chromebooks, these
Flowform Learn Lounge Offset Rectangle Tables with power
were perfect for my small space and paired well with the
Learn Lounge Square Ottoman
. Now, check out this
IG reel video
to see how I set it up in my classroom, it was super easy to install and I was able to do it in under 20 minutes.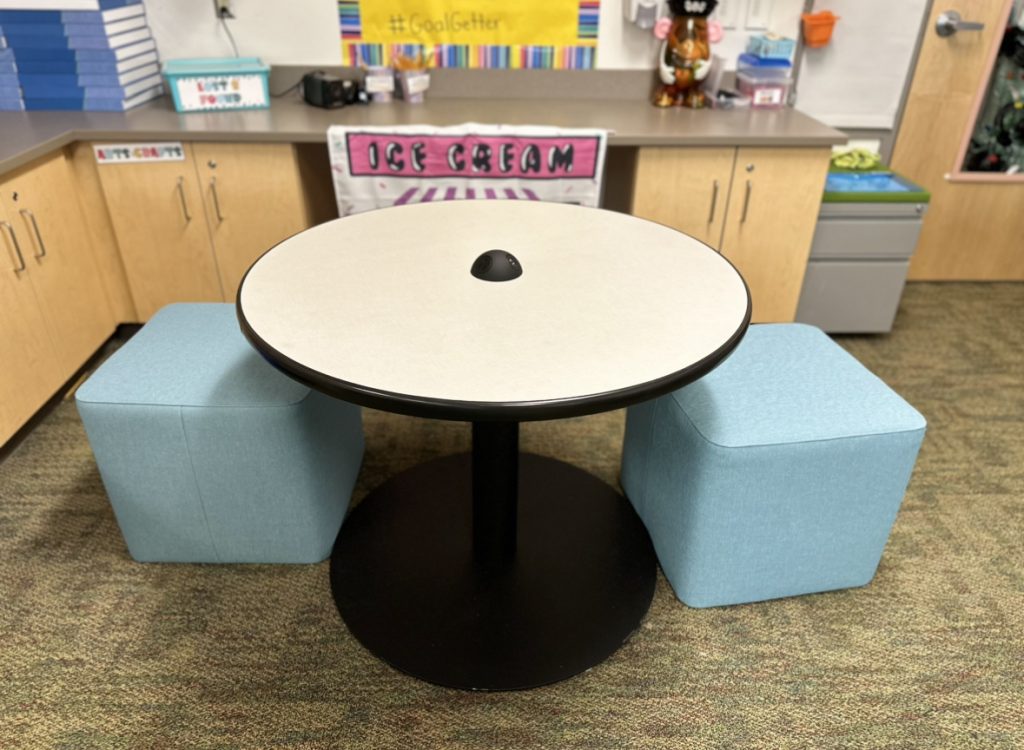 Check out what I got!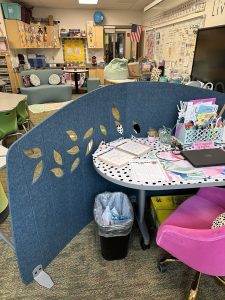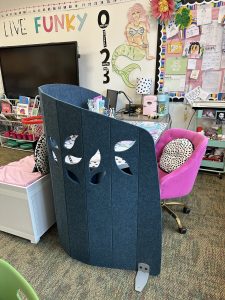 I also received a beautiful
Learn Lounge Double Seat
in the gorgeous Mediterranean color.  It matches my classroom colors and they have many options to customize on their website. I also received this beautiful
Learn Lounge Screen
in the Leaves pattern and dark teal color. I use it to divide up the space between my classroom desk and the couch facing my board. It created more space in my classroom, and also provided a privacy barrier for my teaching supplies. You can also use them with spaces that need private learning spaces. This furniture has changed the entire flow and function of my classroom for the better. Overall, investing in quality school furniture can have a positive impact on students' academic performance and well-being. The next time your school or classroom needs sturdy, durable and easy to clean furniture, check out
Smith System
for sure! Want more on Flexible Seating? Check out my blog post on
Shifting your Mindset to Start Flexible Seating
.