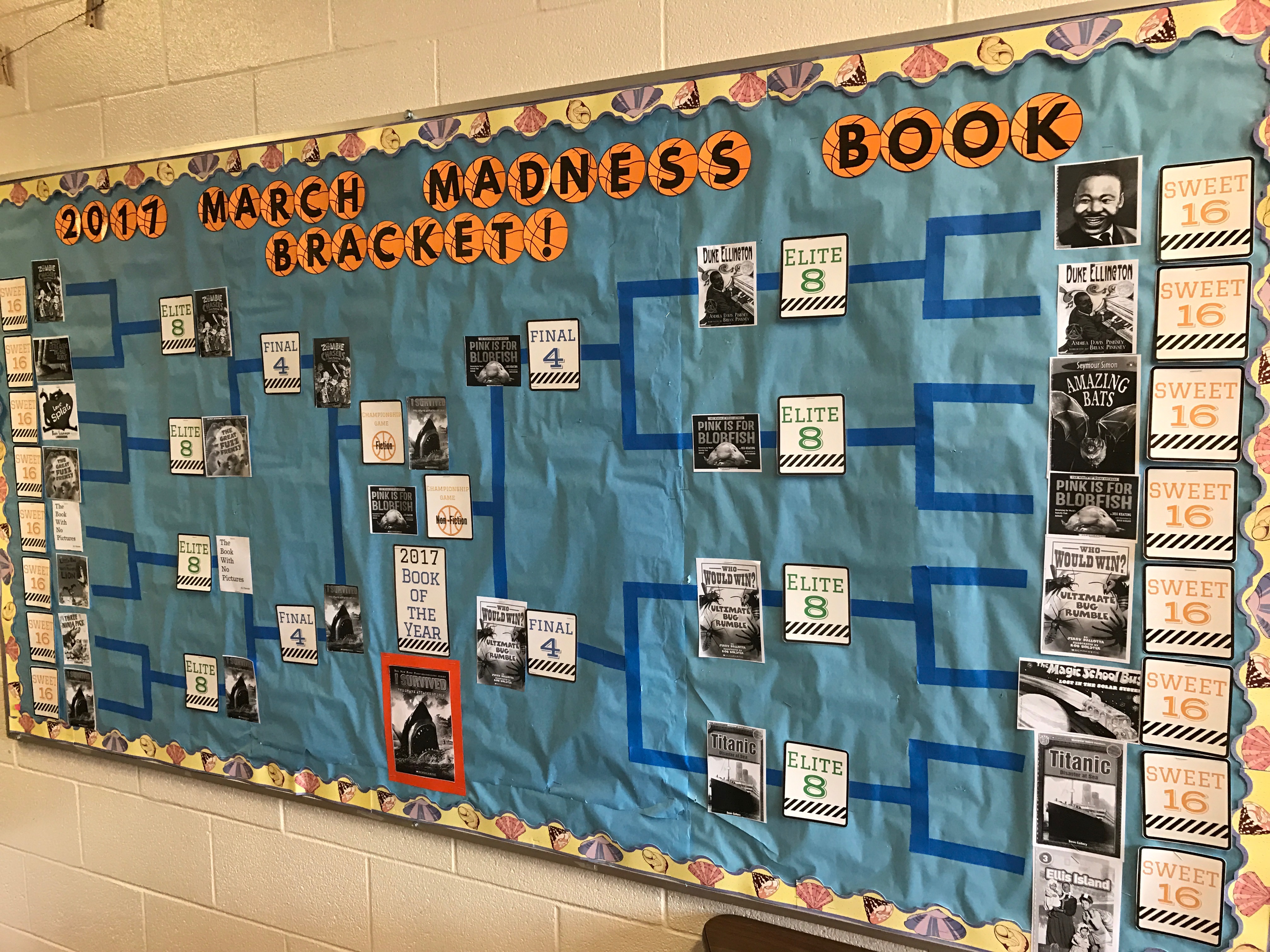 It's time to start thinking about getting your March Madness Book Bracket started! This year I am doing a fiction vs. non-fiction book challenge with my third graders.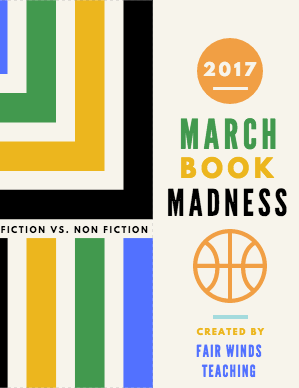 I have created a 27 page PDF including a bulletin board title "2017 March Madness Book Bracket", place holders for Sweet 16, Elite 8, Final 4, 2 championship games, the 2017 Best Book winner, and a few blank bracket options. I also created a black and white options for educators that don't have access to a color printer. Get your 2017 March Madness Bracket packet here.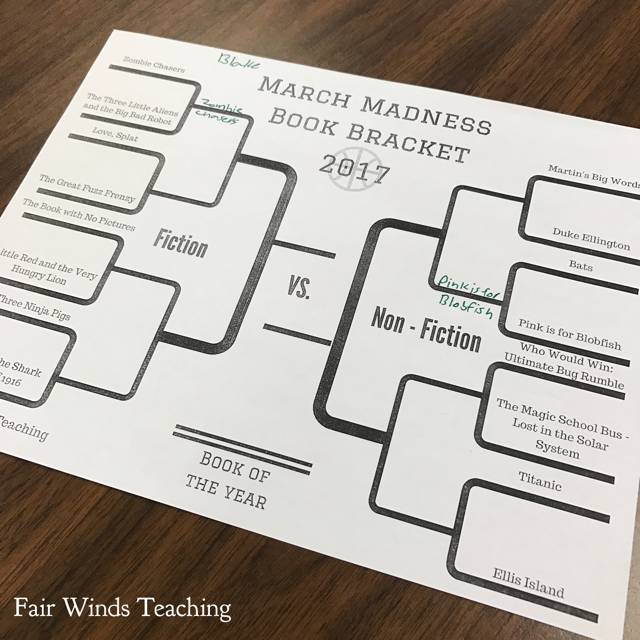 Here are the 16 books I have chosen to do with my students. I have selected 8 fiction books and 8 non-fiction books. I decided to choose books that I already own or that are easily bought from Scholastic.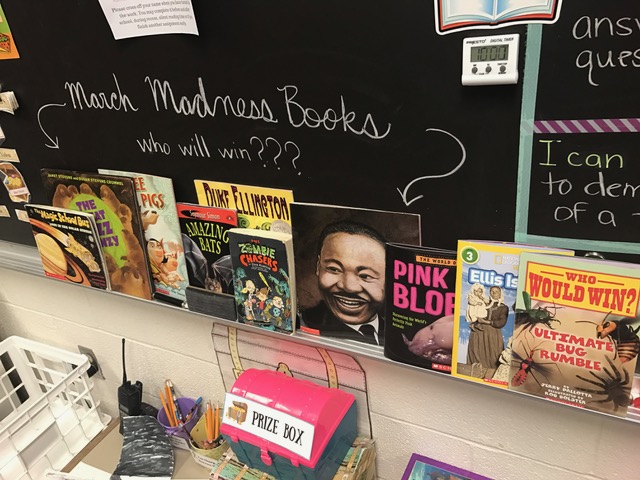 Fiction:
The Three Little Aliens and the Big Bad Robot
I Survived the Shark Attacks of 1916
Little Red and the Very Hungry Lion
Non-Fiction:
Who Would Win: Ultimate Bug Rumble
The Magic School Bus – Lost in the Solar System
Titanic
You can pick any books that you would like. Enjoy!