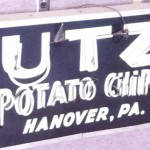 Today I had the opportunity to tour the UTZ © Quality Foods Plant and see just how they made their delicious crunchy chips! The best part about the whole thing is that it is totally FREE! (Unless you go to the amazing UTZ © Outlet to shop afterwards). This is a GREAT place to bring your class or children to any day!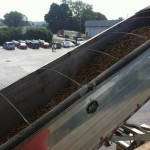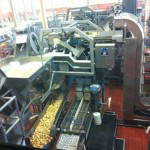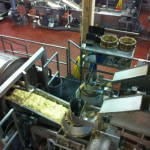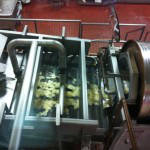 Did you know that it only takes 30 minutes to get a raw potato from the truck to a chip packaged in the bag? The entire process of unloading, washing, sorting, slicing, washing again, cooking, salting, sorting again, weighing, flavoring, and bagging takes only 30 minutes!
Did you also know that daily they receive 20 trucks with 5,000 lbs of potatoes to process through the plant? That's 100,000 pounds of potato a DAY!!
The warehouse only stores one day's worth of chips and then is emptied and sent across the East coast to sell. UTZ © does not use any preservatives so their chips only have a 15 week shelf live! FRESH, FRESH, FRESH!!
For more information, you can visit the website here!