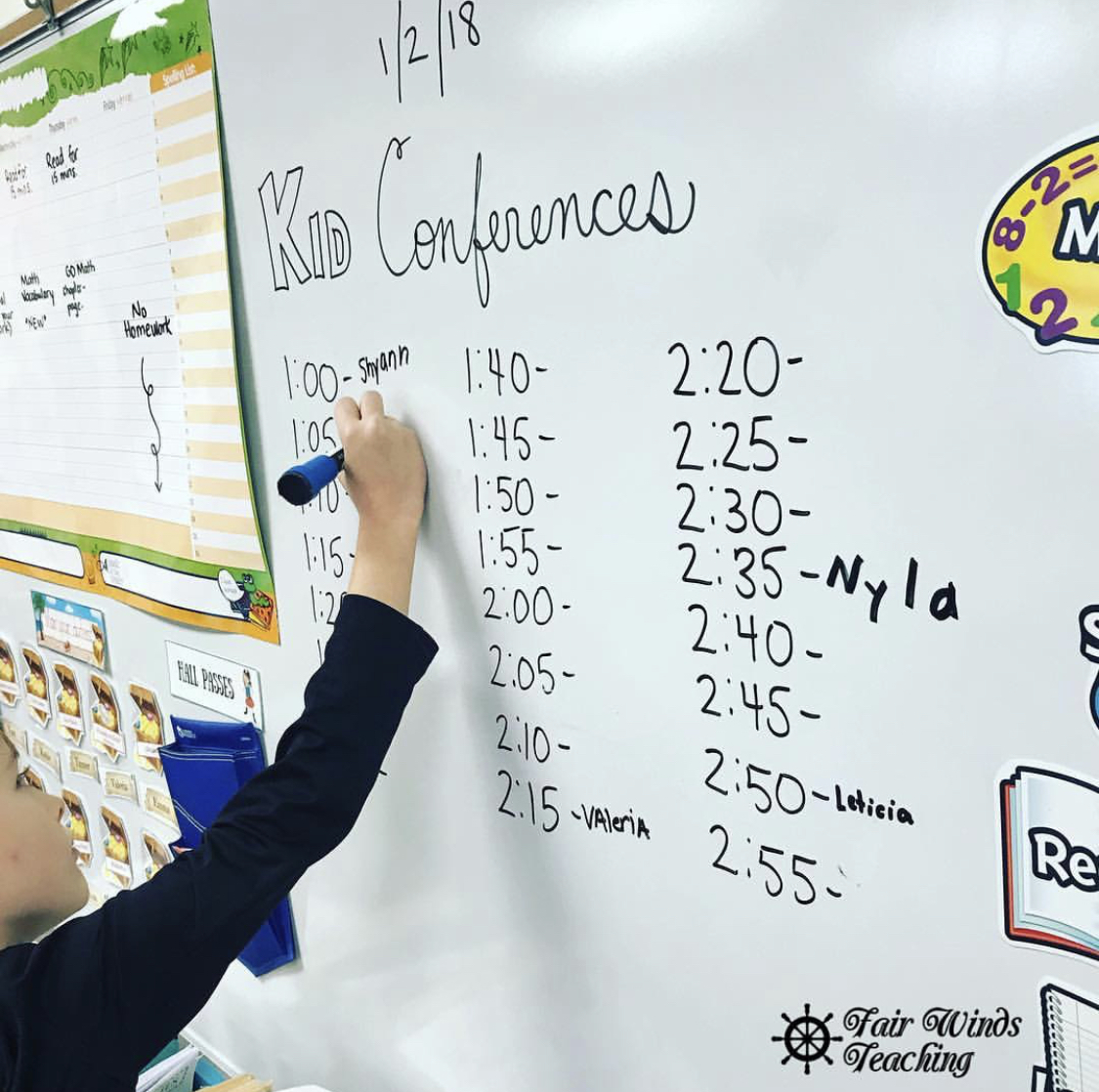 Kid Conferences are key to build relationships and reconnect in the start of the new year!
"This was recommended by another teacher. I loved using this to get to know more about my students!"

-Kim W.
Use my kid conference template to build trust and a relationships with your students. This bundle includes a sheet of questions, form and sign up sheet to host 5 minute student interviews. Checking in with your students, creating goals and building relationships is a vital part of the classroom. Simply print these resources to use for your own kid conference day.
You can grab your copy of this resource on my Teachers Pay Teacher store now!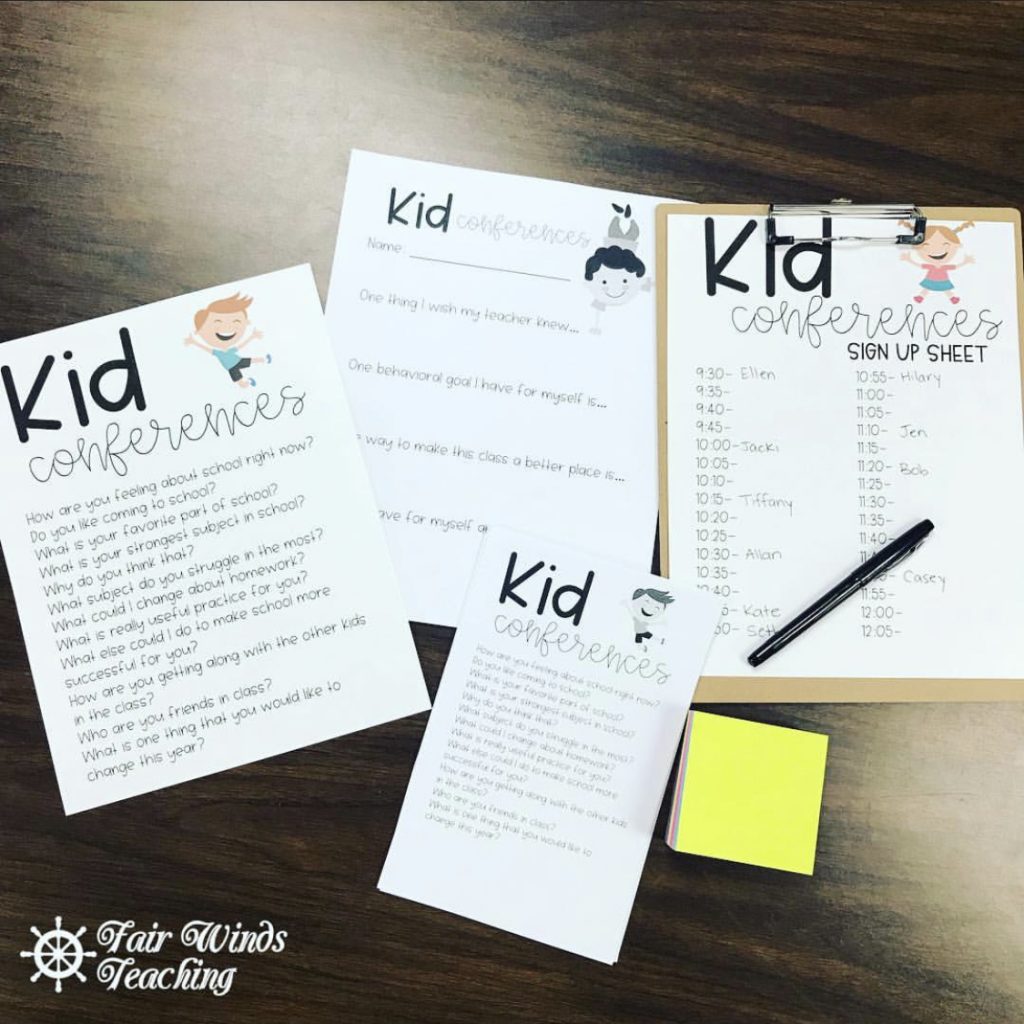 "
"This was a great way to start back to school after Winter Break! It allowed for me to check in with each student and set goals for the new year :) Thanks!

– Graybills Groupies
What's Included:
☞ Sheet of guiding questions (two versions)
☞ Sheet of guiding questions (half sheet)
☞ "I wish my teacher knew…" form
☞ Questionnaire form for students
☞ Notes sections for the teacher to take notes
☞ Sign up sheets (morning and afternoon and blank available)
☞ Reminder bracelets
If you need any changes, please feel free to message me and I would be happy to add them to the bundle. =-)