I am starting a new Tuesday Tradition! I will be posting Technology Tips each Tuesday for my readers! Check back for new, quick and easy ways to make your classroom run smoother!
Today's tip is on the Google Timer! Do you ever need a quick countdown clock in your room? I know my timer is always breaking and I like to use a timer for myself to stay on task and for my students to have a visual. Google has the quick and FREE answer!
Did you know that there is a FREE Google Timer?
First go to www.google.com and then you can type in the search bar any amount of time.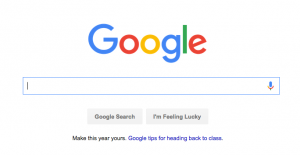 Type in "10 minute timer" or whatever amount of time you would like, then click enter. The timer will start automatically.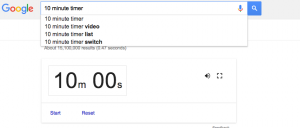 You can stop, reset, mute or click the full screen button to enlarge.
Here is a PDF form of the tutorial as well, Google Timer
If you would like to be on my mailing list for "Tech Tip Tuesday," please comment below to be added!