These past eight weeks have been unreal. The world of education has been turned upside-down. And now Teacher's Appreciation Week is here! It is time to reflect WHY you became a teacher and WHY you stay one (even through all the stress of "distance learning"). Not seeing an end to this anytime soon is stressful but we are all here together!
So first things first. THANK YOU to ALL my past teachers!
Thank you Mrs. Gordan (Kindergarten), Ms. Long (1st), Mrs. Morin (2nd), Mrs. Span (3rd), Ms. Pittman (4th), Mr. Nikirk (5th), Mr. Garrison, Mrs. Shoemaker, Mr. Tobery, Mrs. Main, Ms. Blickenstaff, Mrs. Lenzo, Ms. Schultz, Mr. Mehl, Mrs. Dick, Mr. Garrison, Mrs. Anderson… and the list could go on and on. As I sit here and think about all the educators that have touched my life. It is endless. I didn't even touch on my time at Community College, Towson University, Mount Saint Mary's, Hood College or the AMAZING Educators I have had the pleasure of working with in my 11 year career.
So now….It's your turn. Who would you like to thank?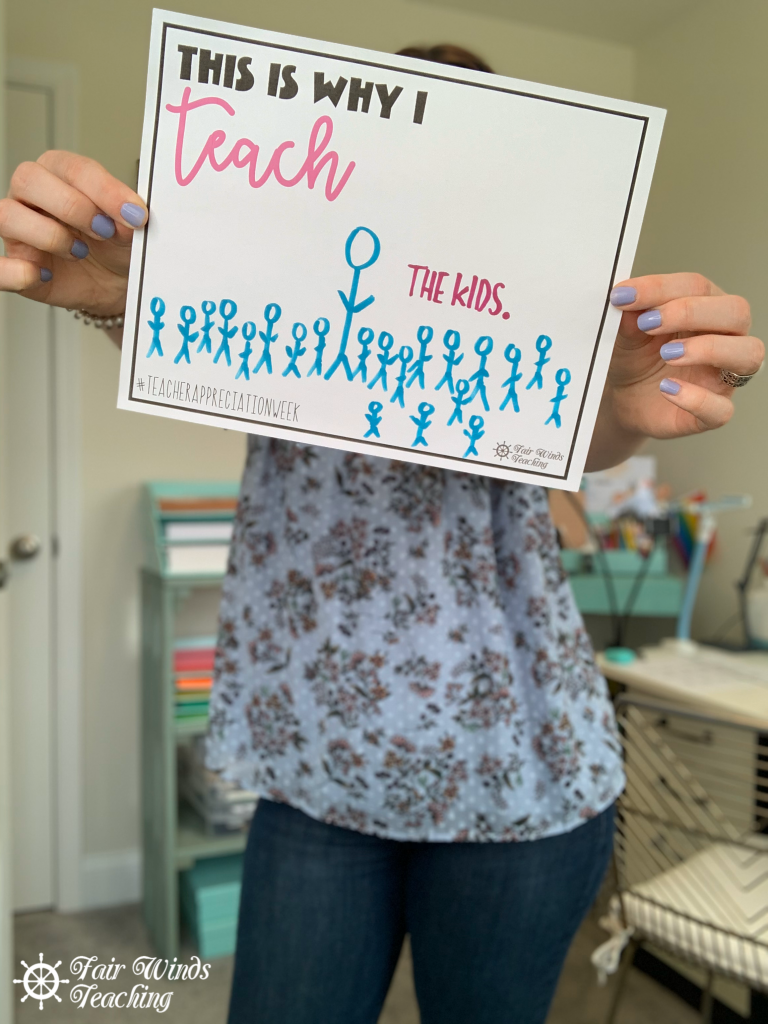 Simply follow the link to my TeacherPayTeachers page to download the free "I Appreciate My Teachers Because…" signs (6 options available). Once you edit on the Google Slides available or print and write yourself. Post the picture to your social media page and tag your favorite educators. They deserve to hear why you love them!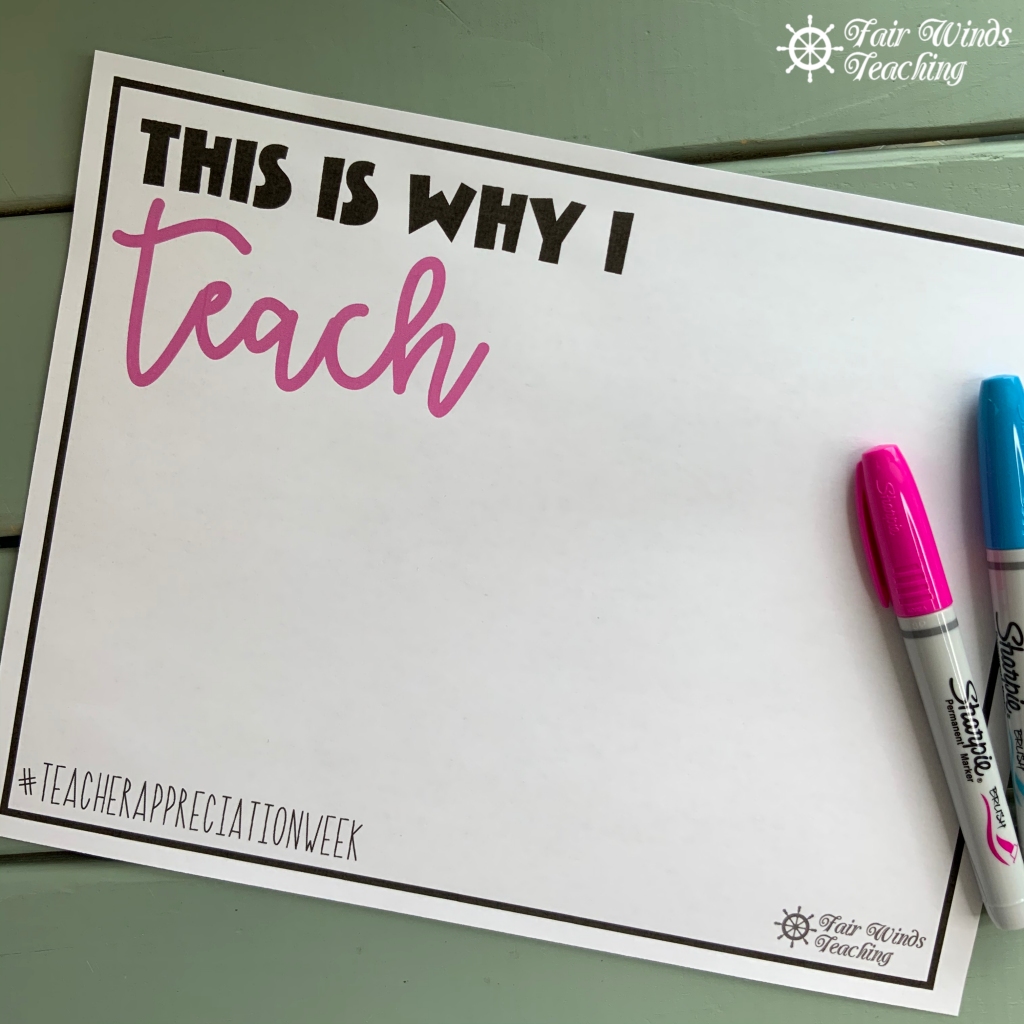 If you are a teacher yourself, grab the sign that says "This is Why I Teach." Show the world WHY you are an educator. Say it proud.
Don't forget to tag @FairWindsTeaching & #TeacherAppreciationWeek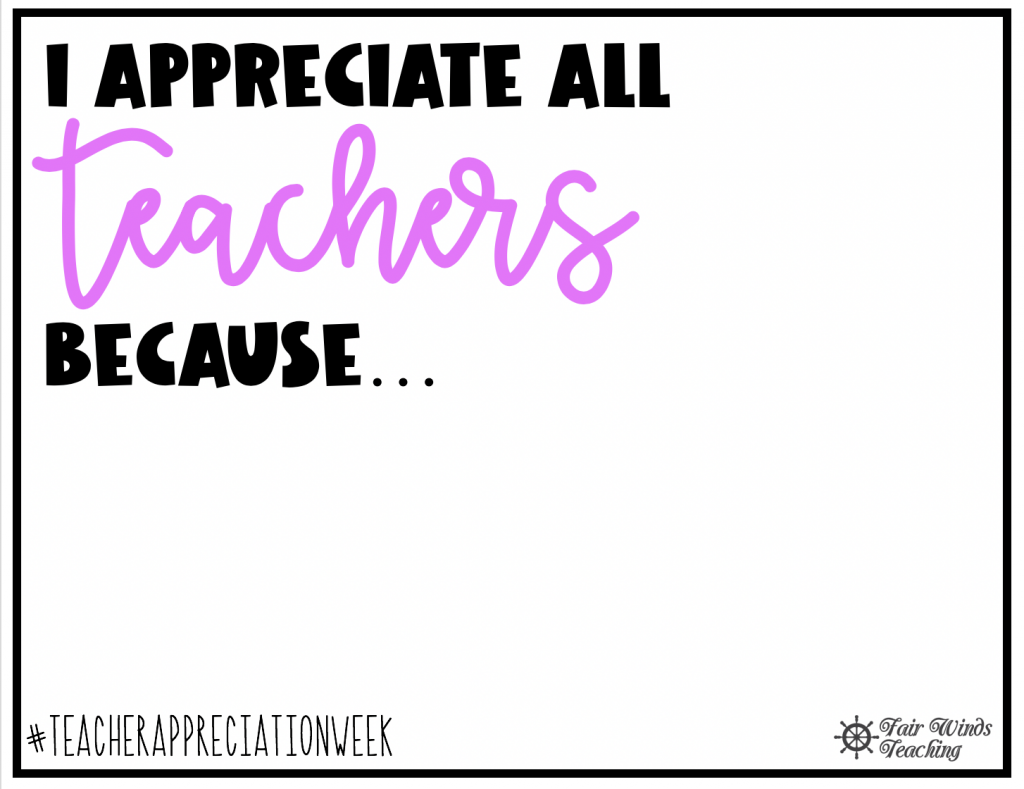 "I Appreciate My Teacher Because…"
"I Appreciate My Teachers Because…"
"We Appreciate Our Teachers Because…"
"I Appreciate All Teachers Because…"
"We Appreciate All Teachers Because…"
"This is Why I Teach"