I first heard about the company, The Leather Drop about a month ago from Chandra Dills, an amazing teacher and author of the blog Teaching with Crayons and Curls. I saw the earrings and instantly fell in love. I ordered my first pair of leather tear drop earrings in the white leopard pattern. It matches everything; my phone case, my school bag and about 3 skirts I wear to school.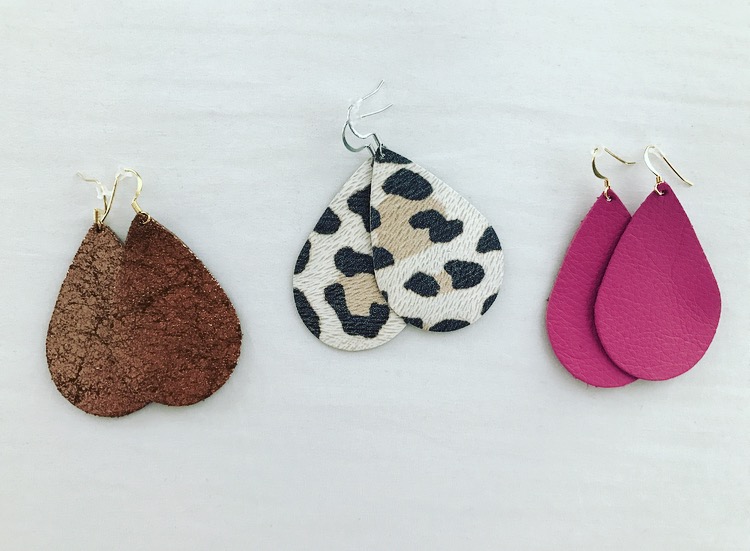 When I got them in, I couldn't wait to wear them to school. As a teacher with a busy schedule and a crazy nonstop day, I needed something lightweight and easy to wear. I wanted something simple but that would still make a statement.
These are the earrings that do that. They are genuine leather and have nickel free hooks in either a gold or silver finish. This is perfect because I have a very hard time finding earrings that don't irritate my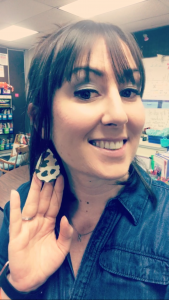 ears. The drops are 3" long and 1 1/3/8" wide; they are big enough to be seen and the perfect size for any occasion.
I plan on ordering about a million more pairs, they make great end of the year parent volunteer or co-workers gifts. A little "help to get through your day" gift!
I created some earring gift tags in my TPT store to go along with these amazing earrings. Check them out here!
You can get these amazing earrings in over 20 different patterns or colors and Krystina, the designer of The Leather Drop, is always adding new styles to her Etsy store. Some of my favorites are the bright emerald suede, the periwinkle blue leather, and the copper crackle leather.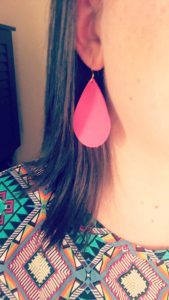 Mother's Day and the end of the school year is just around the corner. These would make great gifts for that special teacher in your life! I highly suggest you grab yourself a pair or seven!
The Leather Drop is amazing and sent me two gorgeous pairs to wear to school! I absolutely love them and so did all my teammates at school. THANK YOU, THANK YOU, THANK YOU!
Check out The Leather Drop on Etsy, Facebook and following her on Instagram is a MUST!

And exclusively for my amazing readers, enjoy FREE SHIPPING with the code
FairW1
You must use this coupon code by Tuesday, April 18th 11:59PM.  
Let me know what colors your orders and tag me in your Instagram photos!! @fairwindsteaching