Who ever thought I would be video conferencing with 20+ 8 and 9 year olds??
BOY… have I learned a lot…. and fast!
This blog is full of teacher tips and tricks I have learned along the way. If this makes your video chatting journey any easier, my job here is done!
So first, I created a FREE anchor chart for Video Conferencing Class Norms to go over. You can grab that here. IT HAS BEEN A LIFESAVER!
Class Norms:
* Keep your eyes on the screen (showing focus)
* Sit at a table or desk where you have room to spread out your supplies and computer at the same time
* Be still in your seat or spot – we will take plenty of brain breaks!
* Listen to the speaker
* Think about what you hear
* Find a quiet place to focus
* Be quiet when others are speaking (mute yourself)
* Wait your turn to speak or play
* Raise your hand when you would like to speak
* Use the restroom before your video conference
* Use self control (Don't be too silly)
* Respond when someone is talking to you
* Mute yourself so there isn't background noise
* NO RECORDING or taking pictures of any kind
* Be respectful 
Getting to Know Google Meets (and more):
For you students and Staff – you can use these tips and tricks for training both students and parent and staff.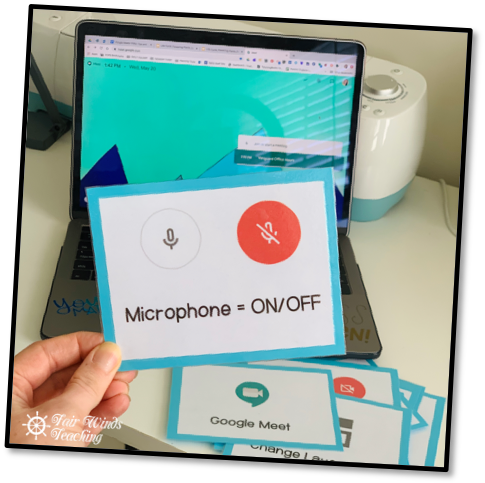 *Use these pictures to print out to show the students around Google Meets

-Pin 
-Mute (microphone)
-Hang up (phone)
-Snowman (options)
-Camera (off and on)
-Boxes (layout option – tiled)
-etc.

*Invite another staff member to join the fun to pop in to say "hi!"
*If you don't have 2 staff on to monitor students, try logging in with two devices or splitting your screen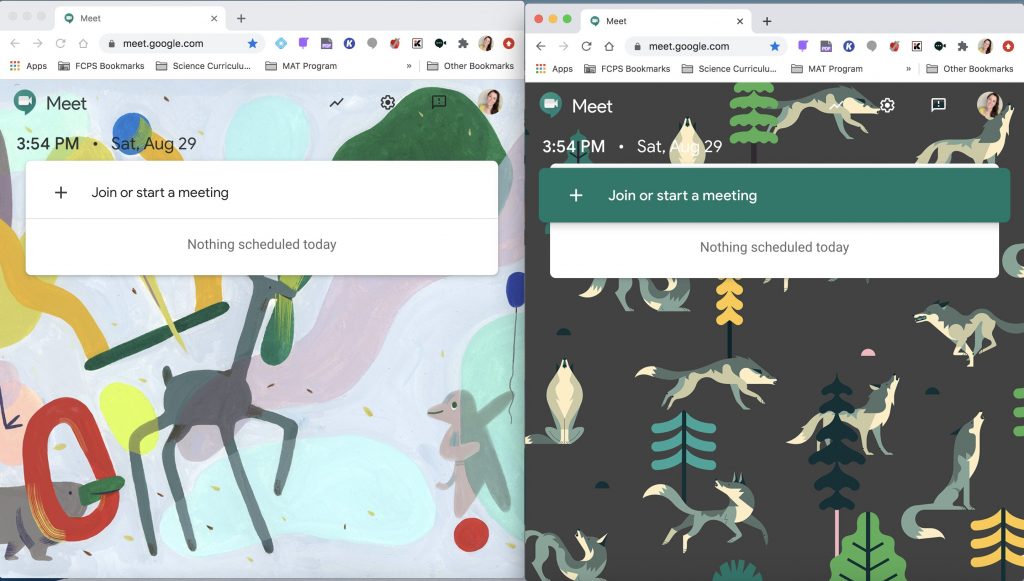 *Be consistent – stick to the same dates and times and create your students a LIVE LINK schedule with your Google Meets links (using Google Drawings is best)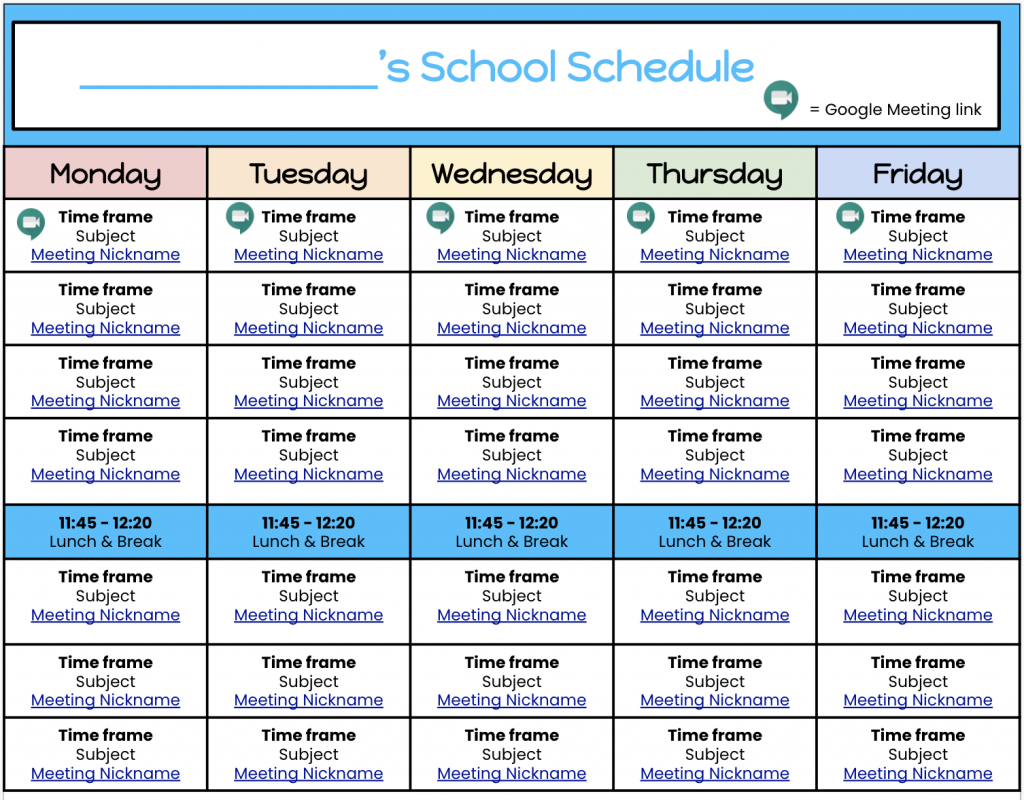 Video Conferencing Planning Sheet
Be Prepared! Be Prepared! Be Prepared!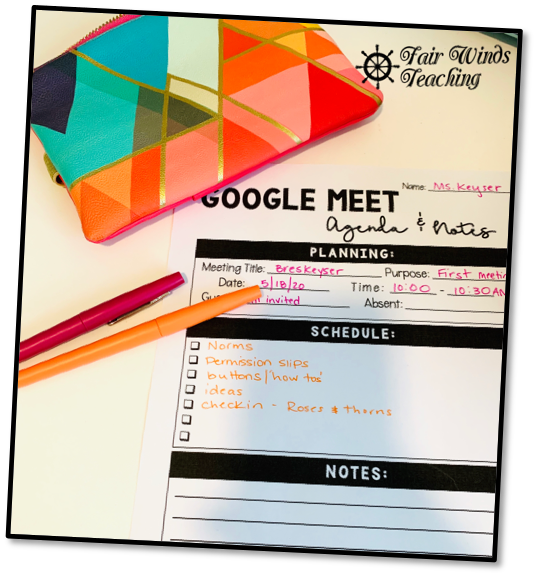 Here is a planning sheet you could use for each of your meetings, I always pre-plan my meetings but I love tracking what is happening during.
I jot down if I hear or see something from a student so I can remind myself later if I can make a connection with them or build a relationship with them in the future. Building relationships are KEY!
I have created 4 different options for taking attendance, notes and planning.
Google Meet Tutorials
Click on the video below to learn how to add a Google Meets Video session to you Google Calendar